3d Galvo scales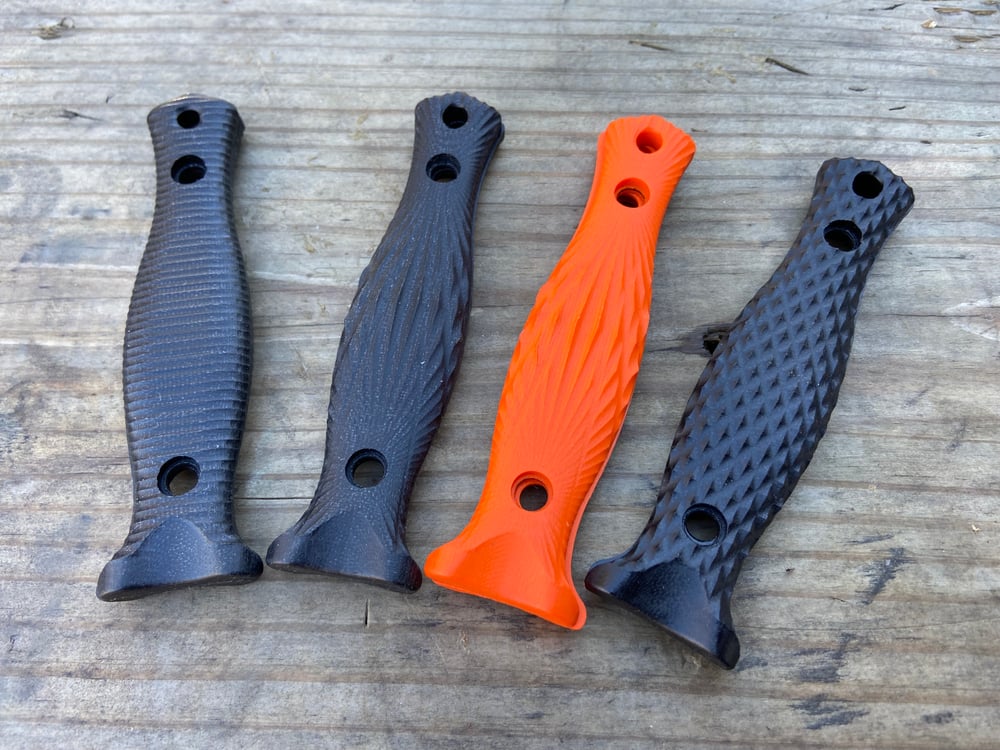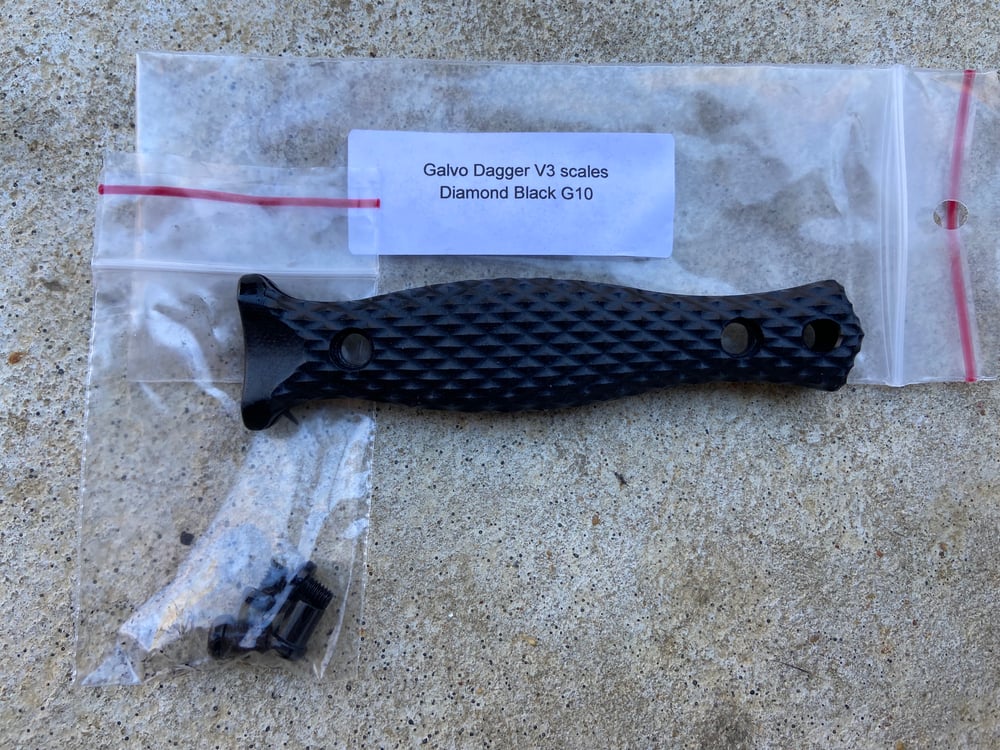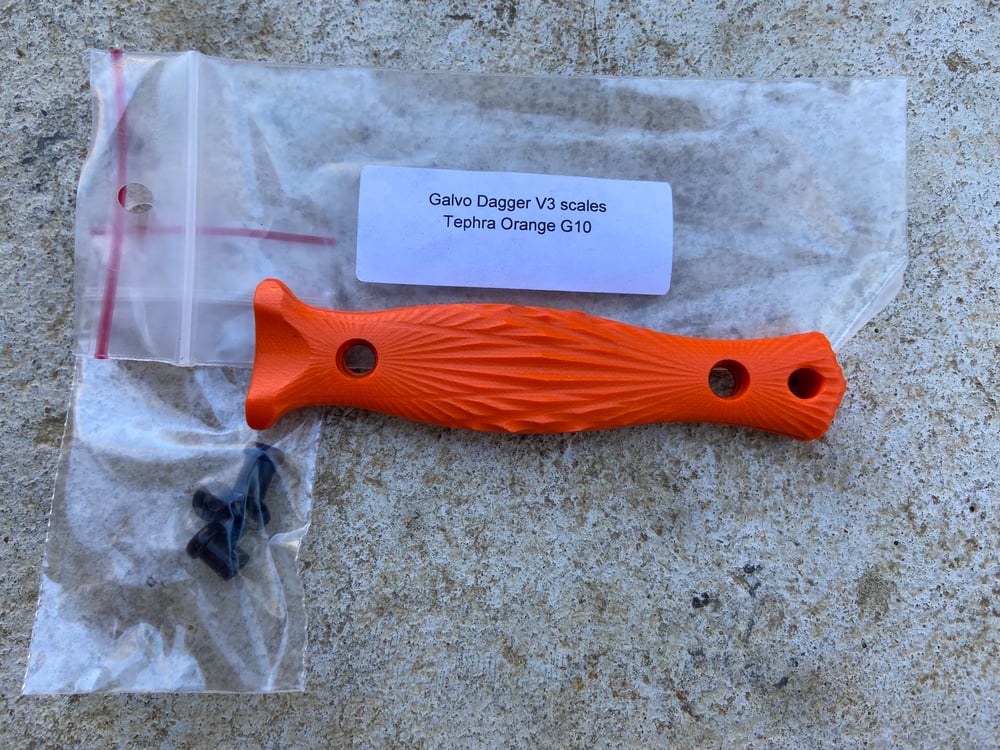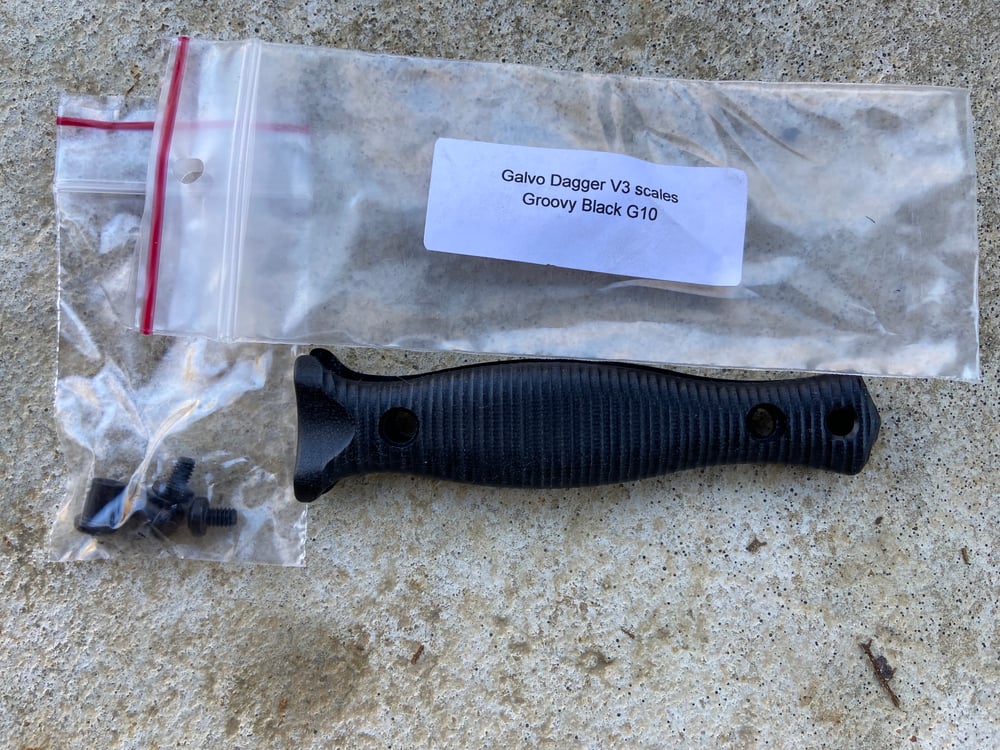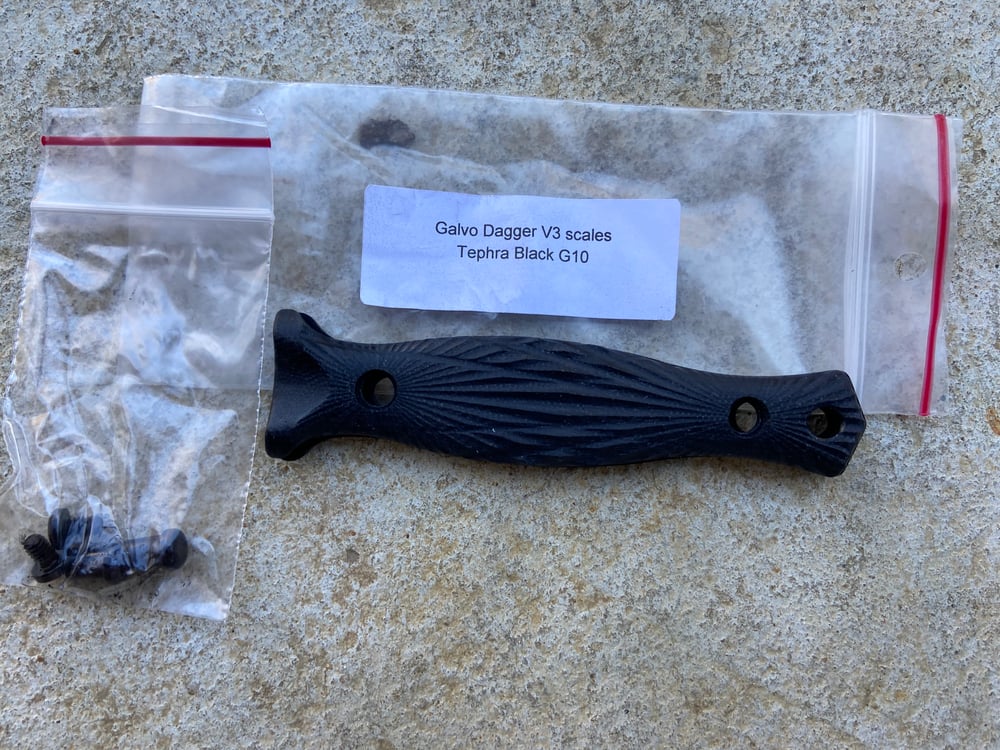 3d machined g10 scales to fit any* of the Galvo daggers. Comes with mounting hardware you only need a Galvo and a T20 torx driver.
These really do make the knife a lot cooler!
*these do not fit the Damascus Galvos, but all the rest of them are compatible.
International shipping will be actual cost, any overages will be refunded.
These new scales will not fit in the old kydex or the brown leather sheaths. I have new kydex available on the site now. If you have an XHP Galvo you will need a new sheath to be able to use these scales. If you have a 3v Galvo your current sheath should work fine.