Fixed Blade MK3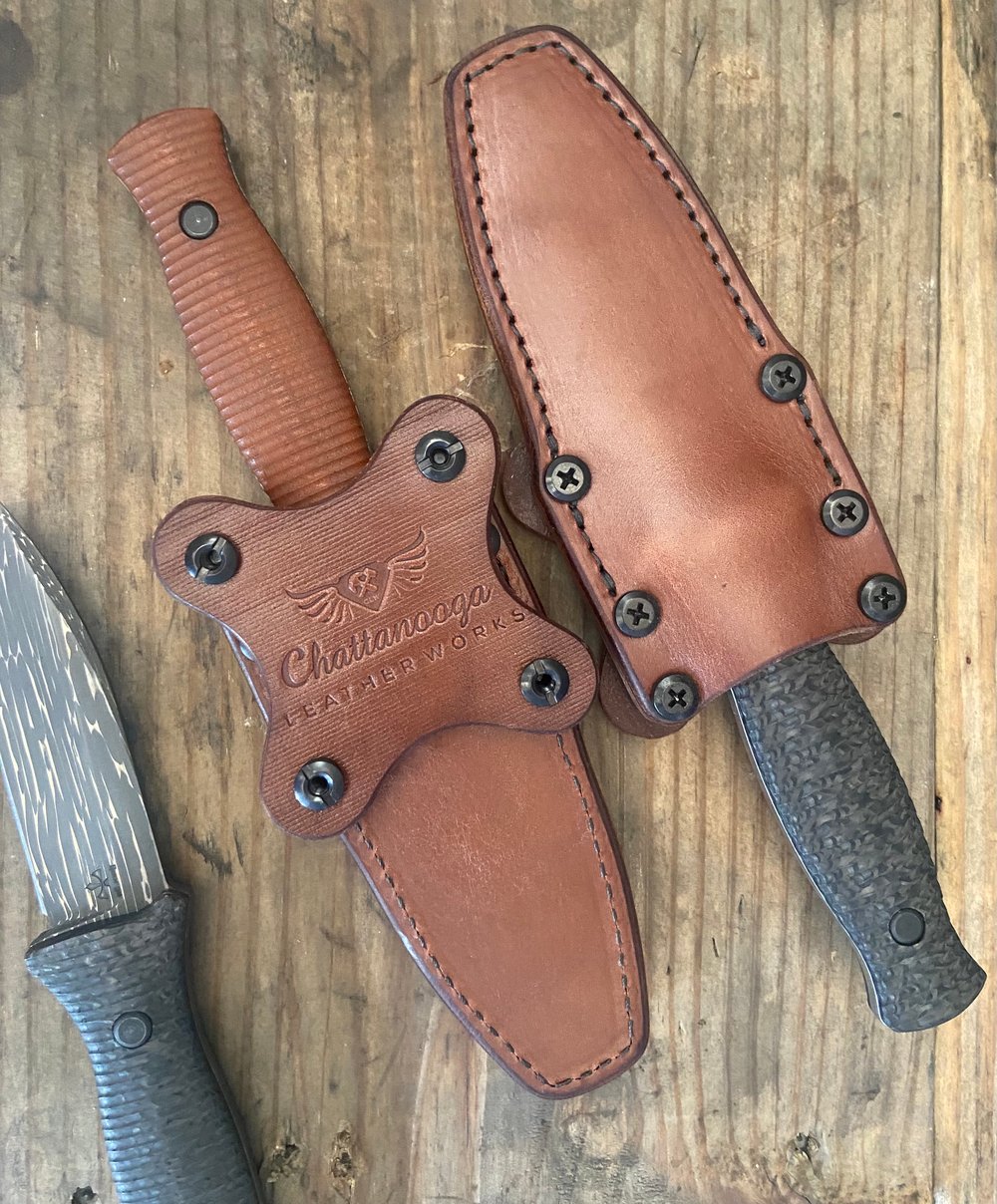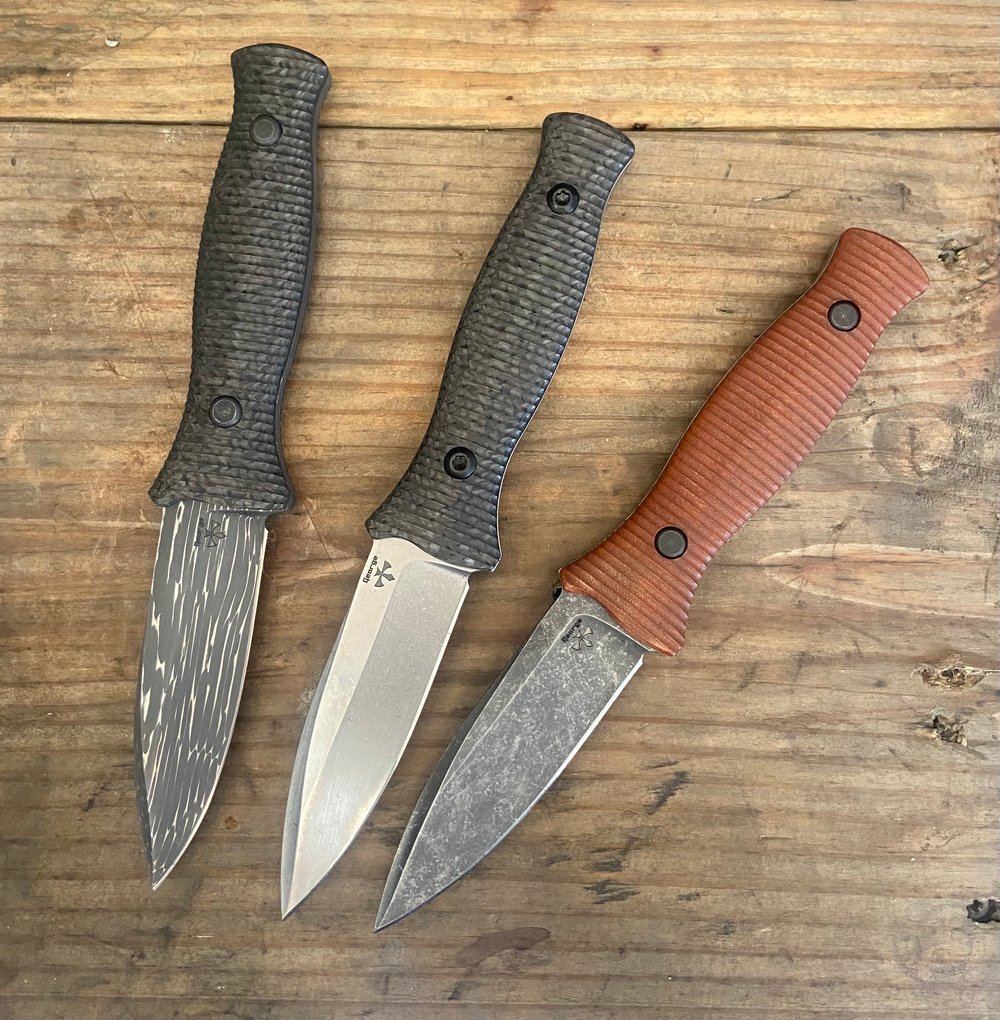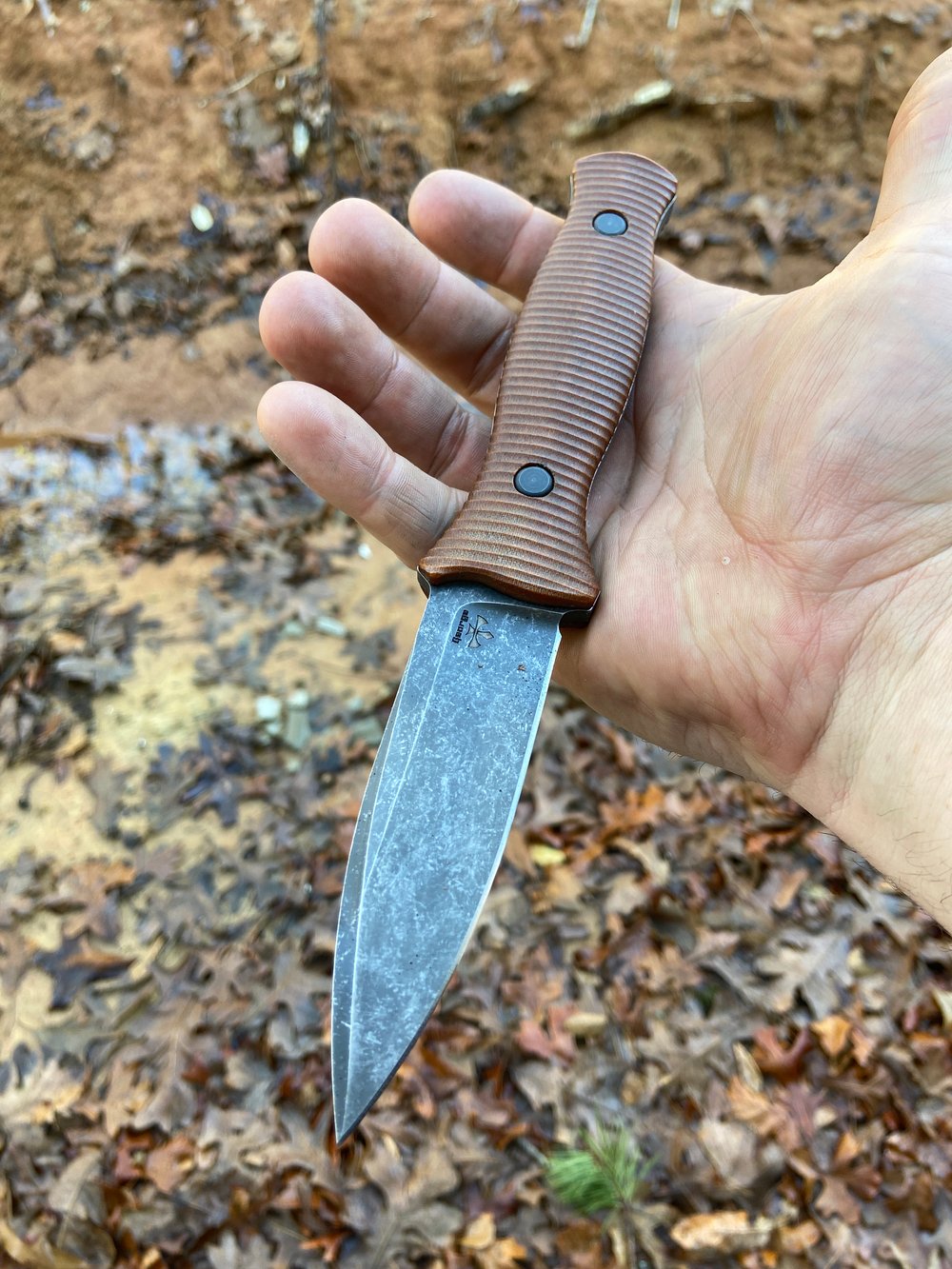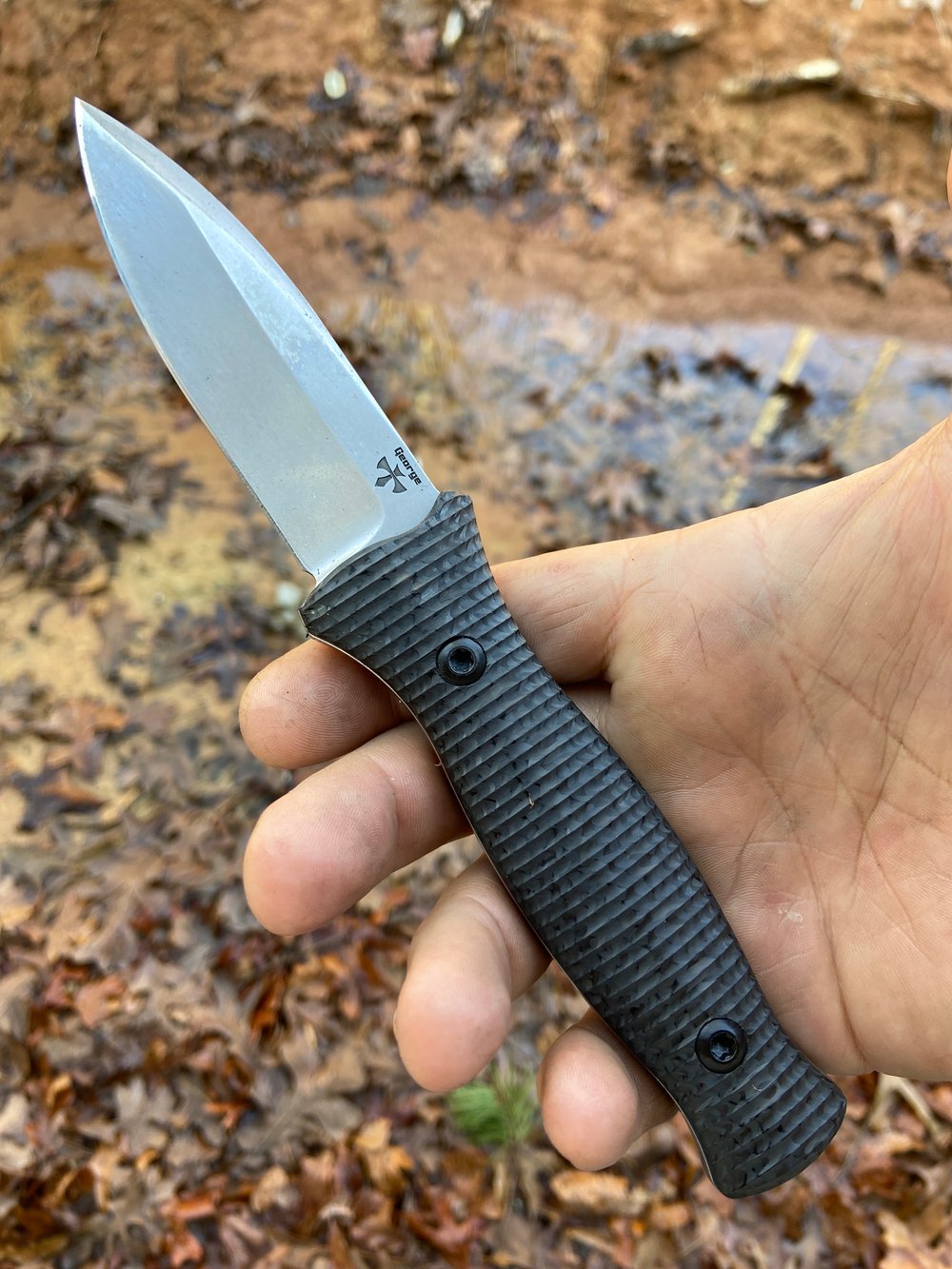 *9 March 2023 update - More are coming soon, no better ETA available at this time. Thank you for your support!
Here are a couple of fixed blades for your consideration.
This design comes from the M3 trench knife issued to US Army personnel during WW2. I took some design ideas from that and made a folder design, then I made this fixed blade from that. So it's a fixed blade that became a folder that became a fixed blade. This all just proves I have no plan!
These 3 knives have Chattanooga Leatherworks sheaths.
The two mono steel knives are XHP and the other is obviously Chad Nichols Damascus.
Two of them have carbon fiber handles and one has micarta, all are 3D machined handles and hand ground blades.
The blade length is 3.75 and the overall length is 8.5 inches