MK3 folder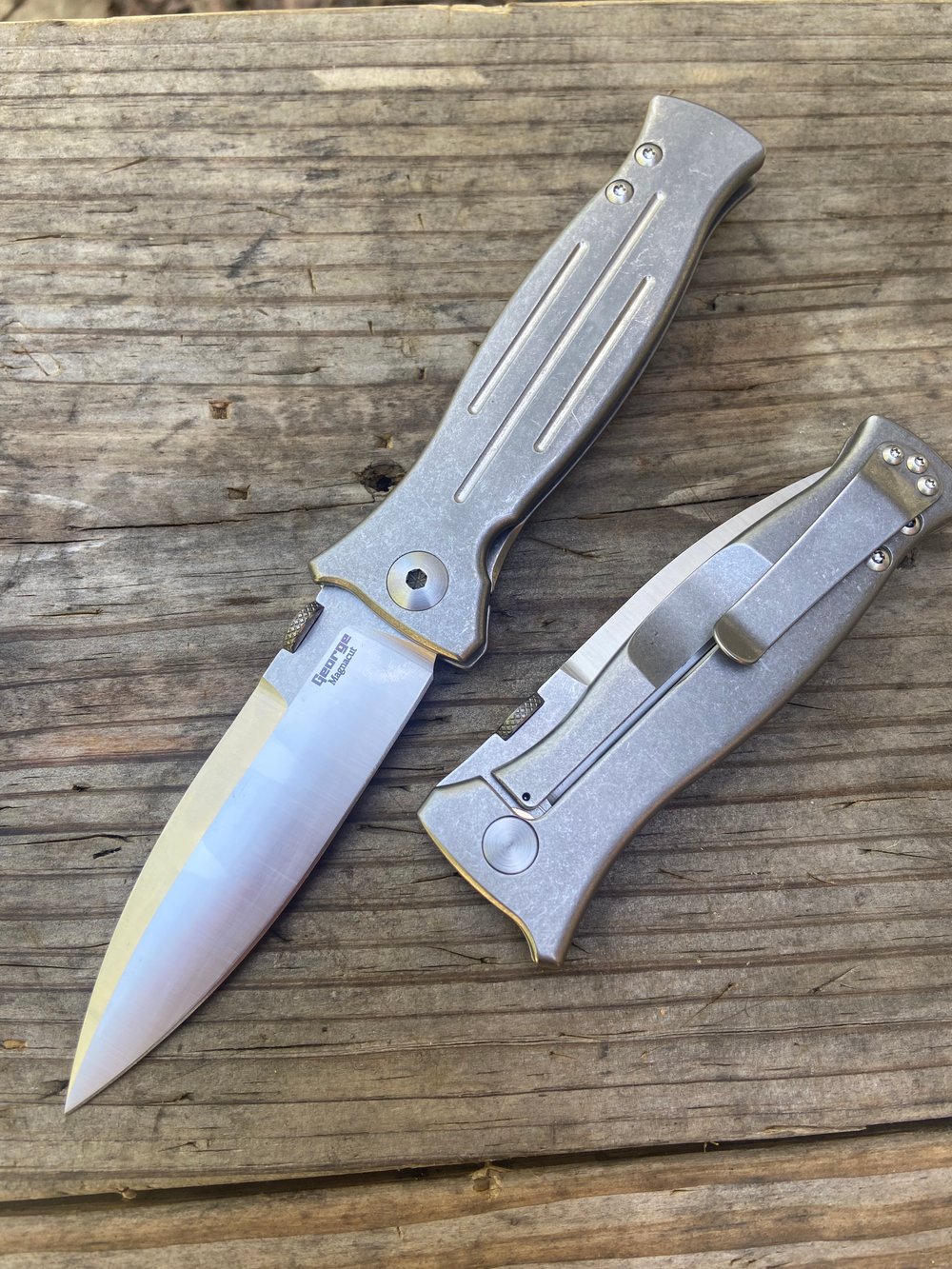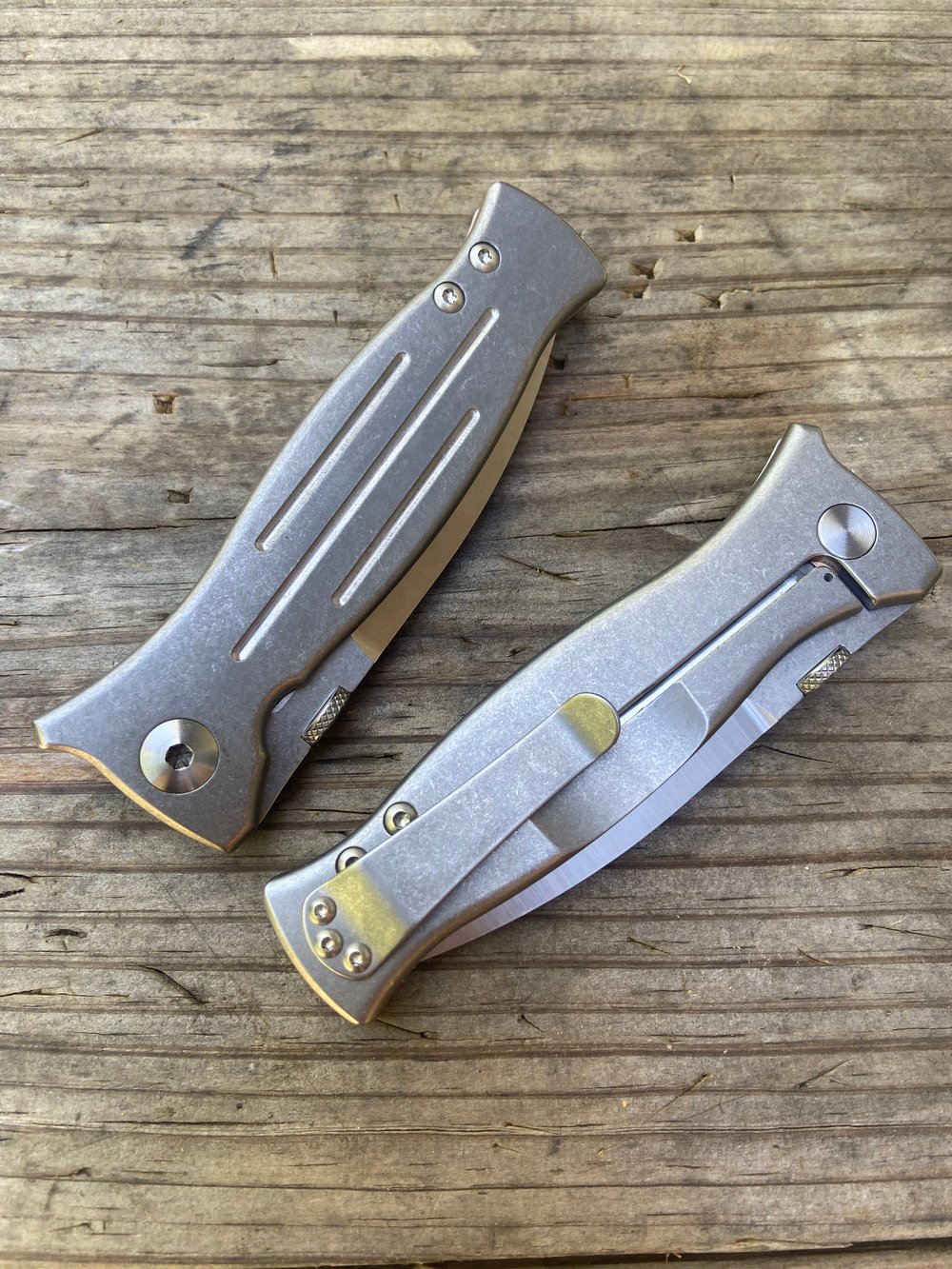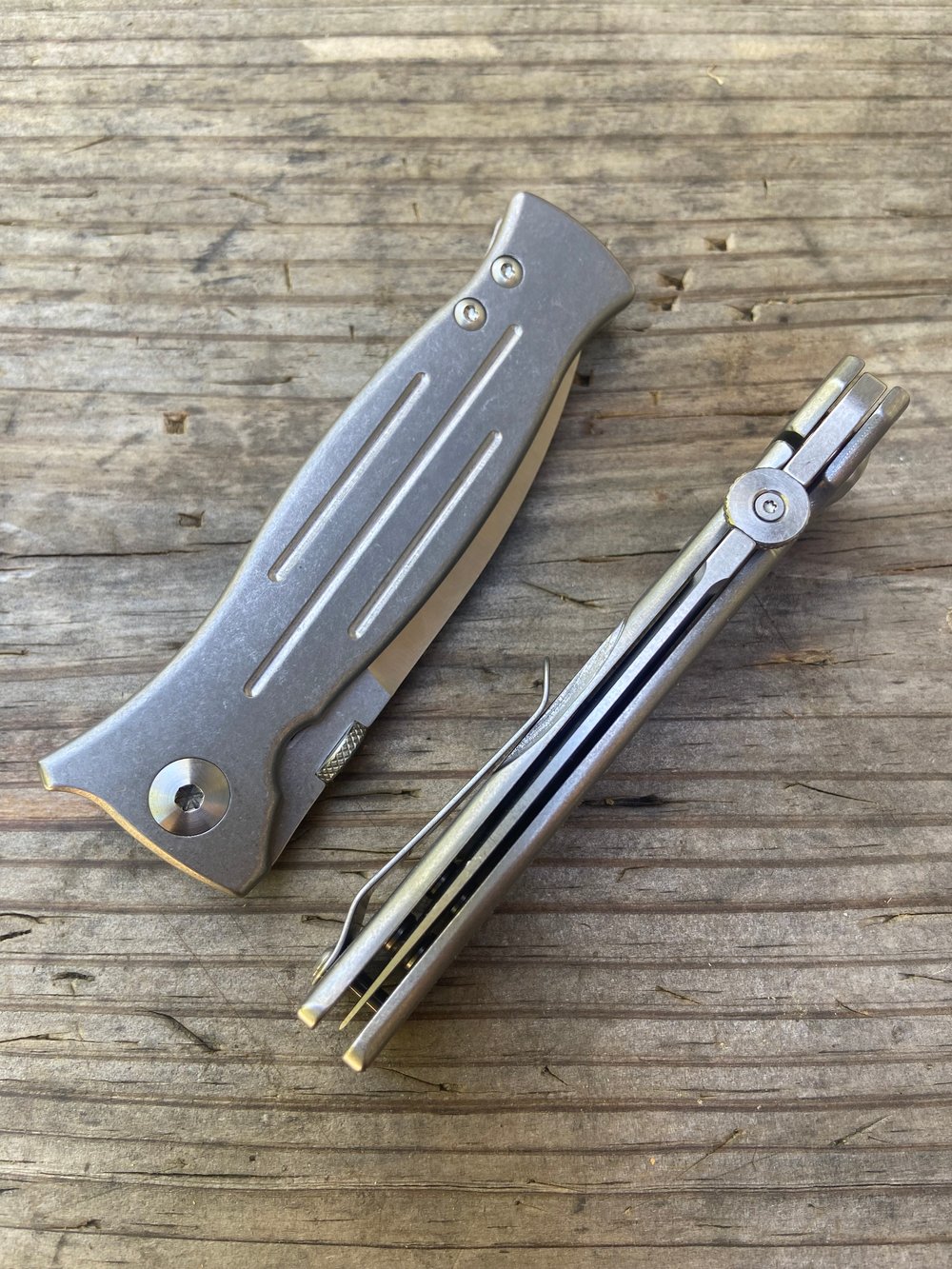 The MK3 folder design was based on the M3 knife from WW2.
The 63Rc Magnacut* blade is .150 inches thick and about 3 3/4 long. The knife is about 8 1/2 inches over all.
The blade has tumble finished flats, but I left the bevels with the mechanical finish straight off the grinder. I love the contrast and have always wanted to do a project like that, so here it is!
The frames are 3D machined with a slight continuous dome to add to the streamlined feel of the knife in hand.
The DLC blades have the logos deep etched underneath the DLC coating.
I have been carrying one of these myself for a few months and I really like using it.
Shipping in CONUS is UPS when available unless other arrangements are requested. International will be shipped via UPS and if there is an over payment, it will be refunded. All international shipments are FOB Blue Springs, MS
*the Damascus blade is not Magnacut, just to be clear.
More of these are in the works, so if you missed this batch don't fret, we will get you set up as soon as I can. I will have some at Blade show for sure.