EK dagger collaboration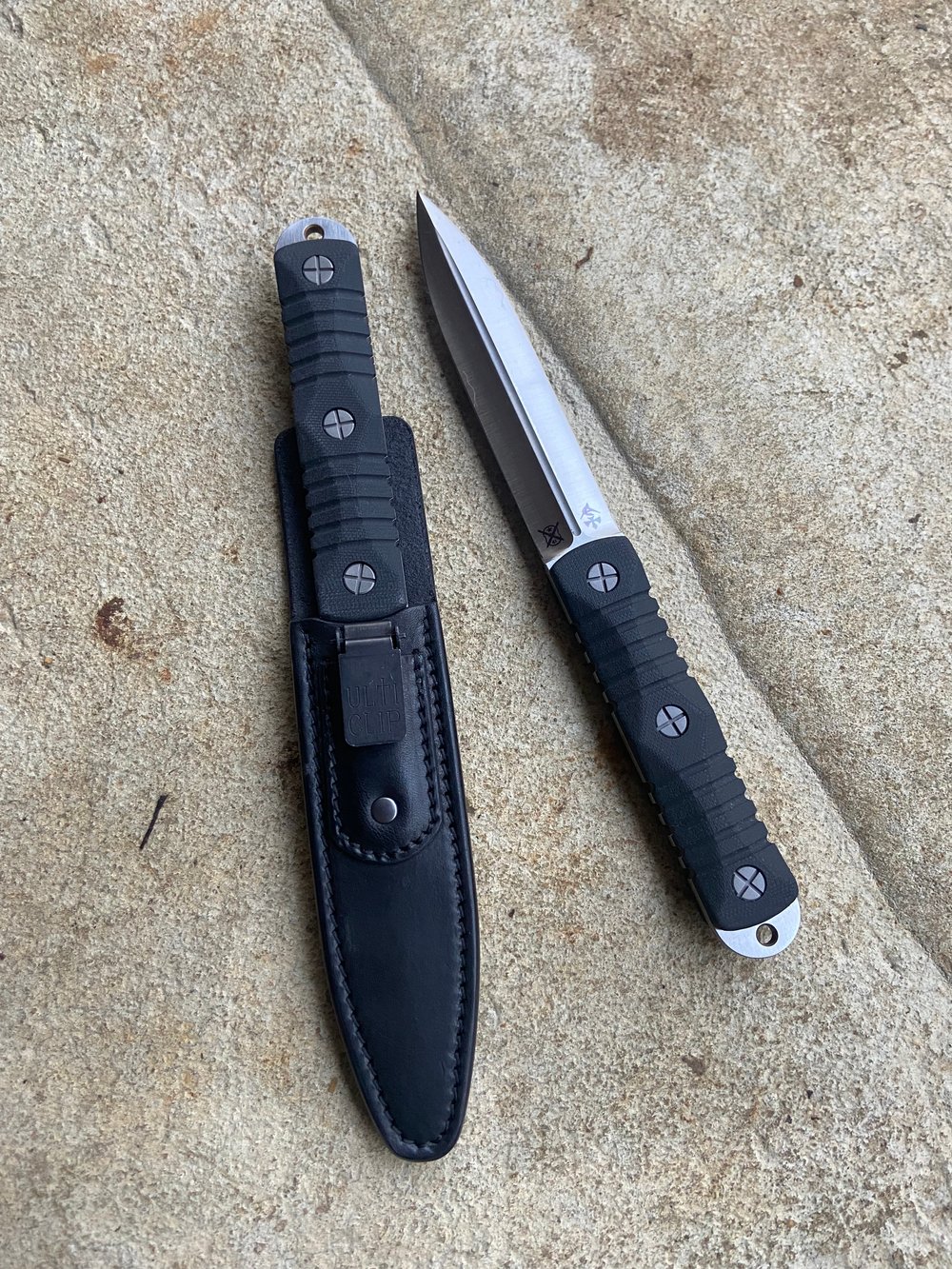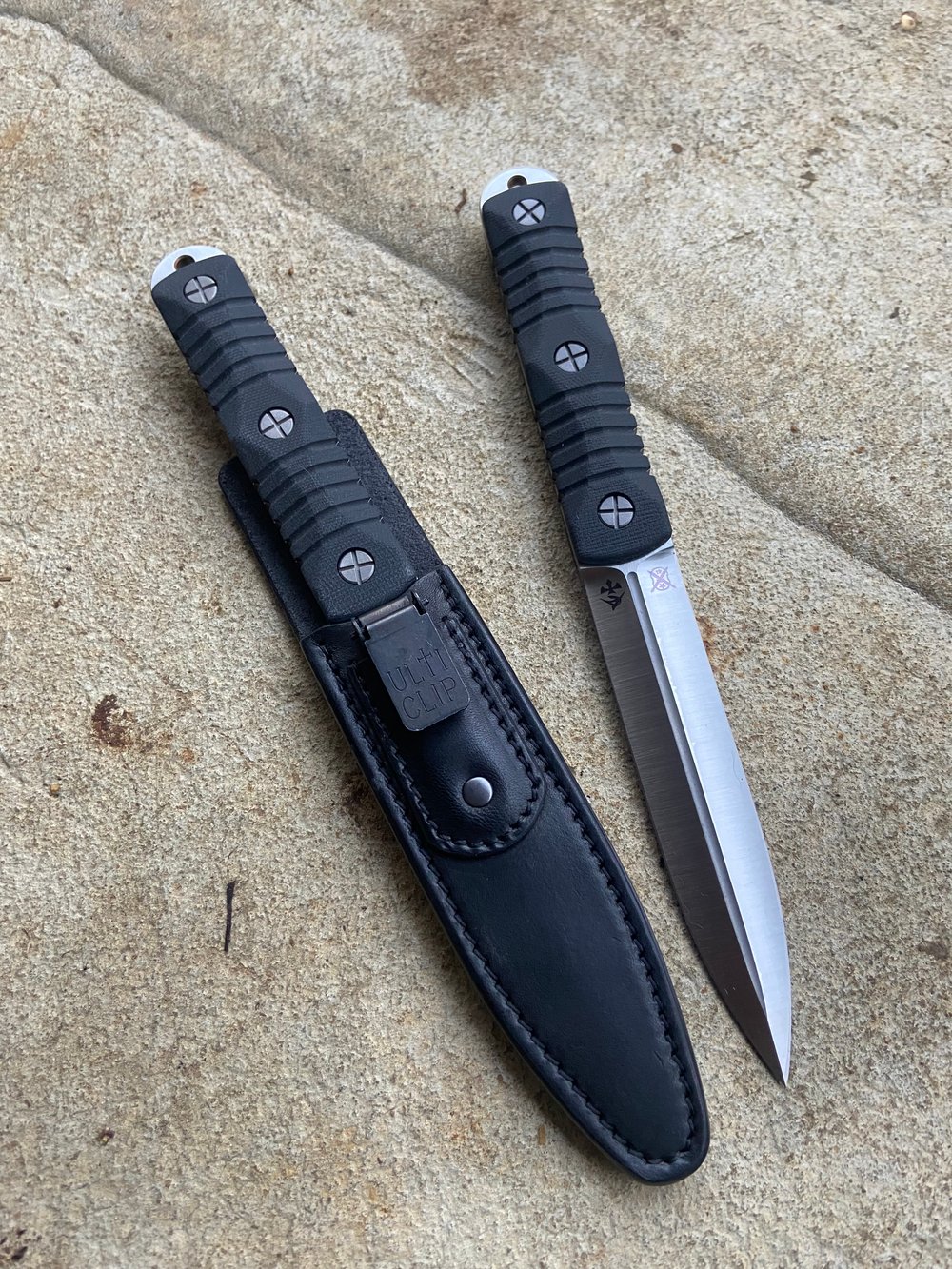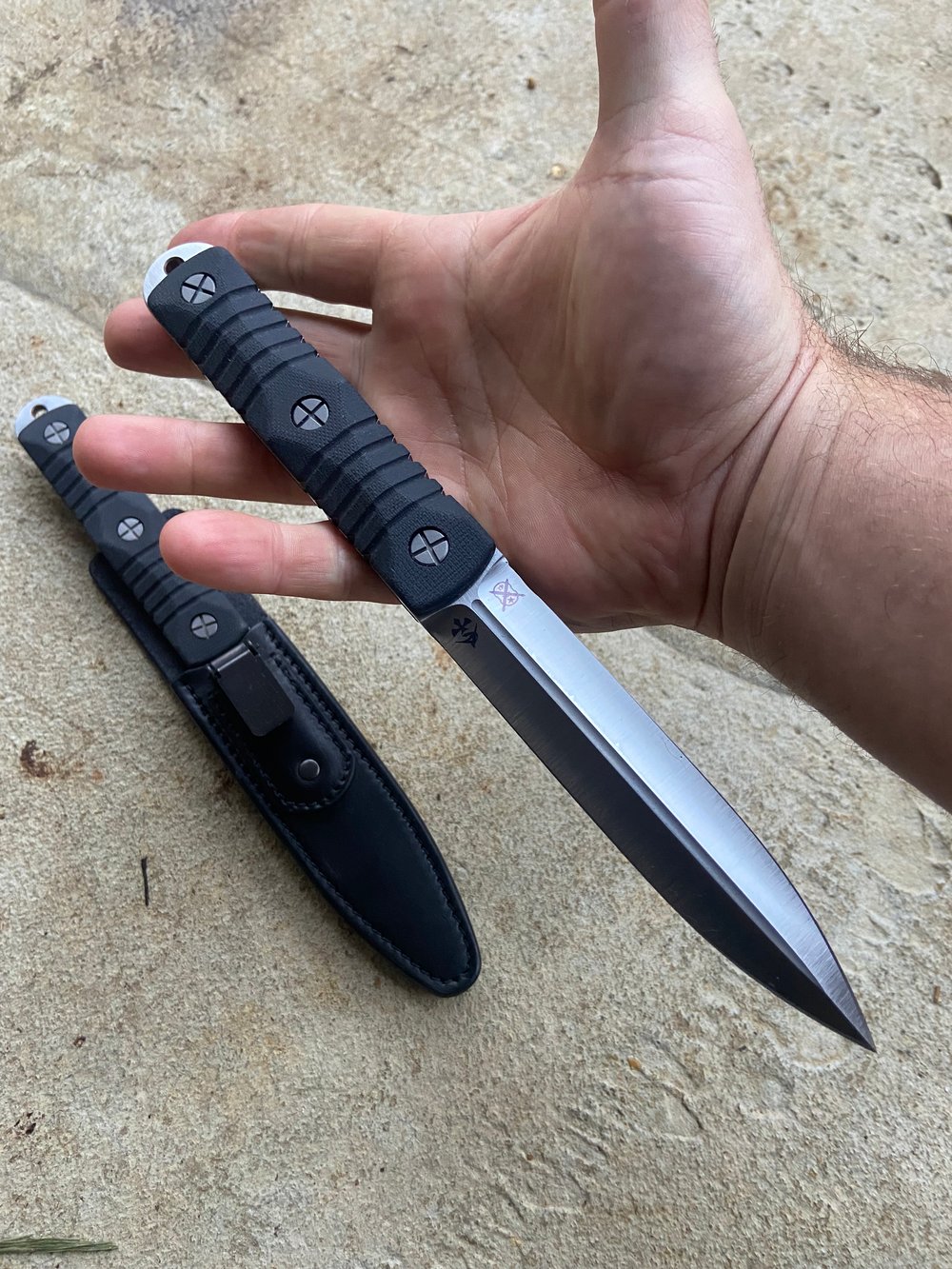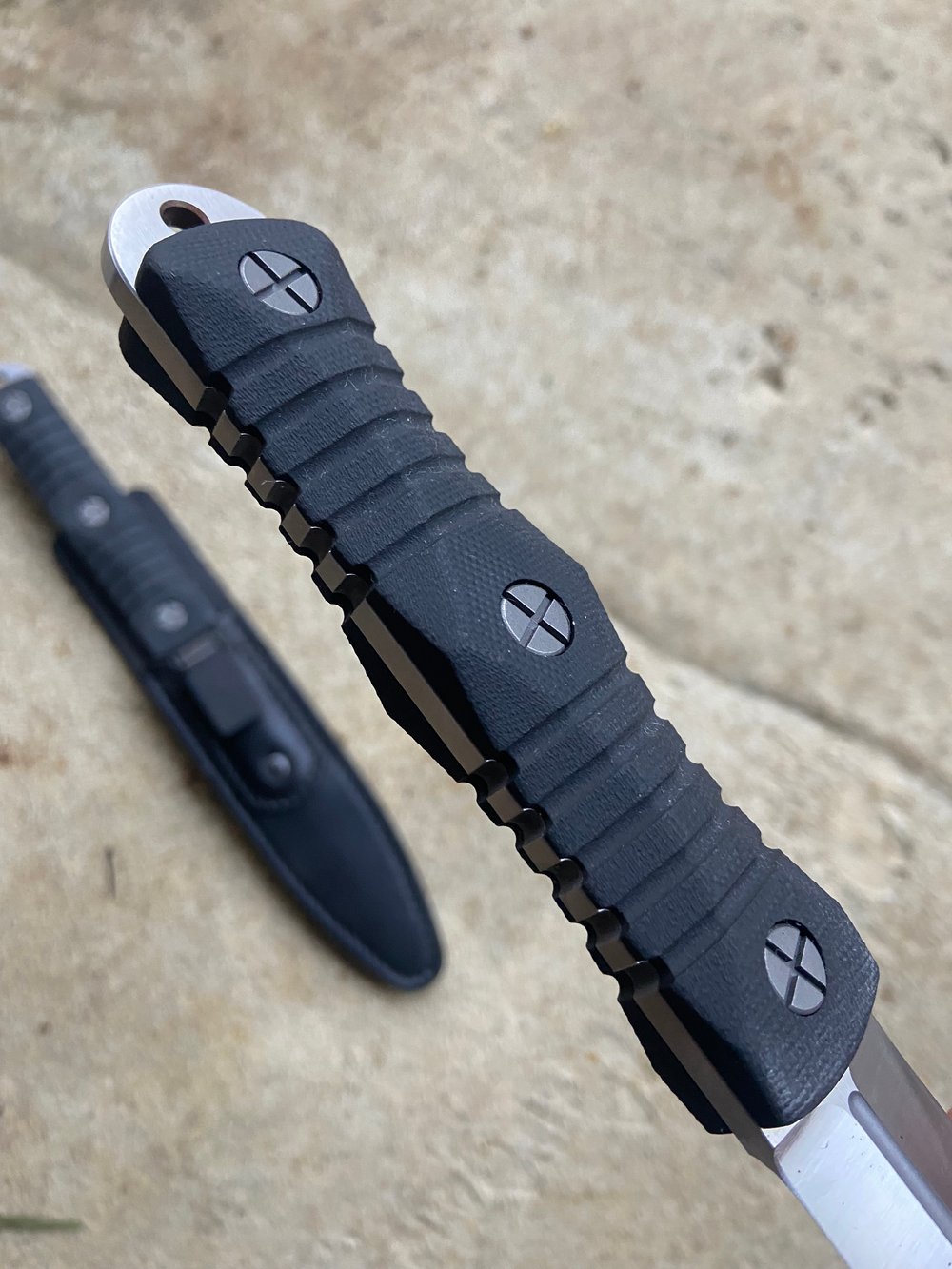 As you may know I love remaking classic designs and concepts, using all the advances in material and process technology that the last half century have brought us.
I also like collaborations! Knifemaking can be a very solitary thing, and sometimes its nice to be on a team again. Allen Elishewitz is one of my favorite knifemakers to collaborate with, I think he may have even been my first with the Cerberus project way back in the day. So in collaboration with Allen and our friends at EK Knives, we bring you this EK inspired dagger.
I make the parts, machine everything and send them to Allen for finial hand grinding and finishing. Then he sends them back to me for laser marking and here we are with finished knives!*
The blades are CPM S35Vn at about .165 thick and 5 inches long with 10 inches over all length.
Scales are G10 and the titanium screws are custom made for Allen and I.
The leather sheath is made by SoulBound leather and has an Ulti-Clip attached.
*Allen will have some knives for sale as soon as they are delivered so if you miss out on mine, go snag one from him. https://elishewitzknives.com/