VECP Flippers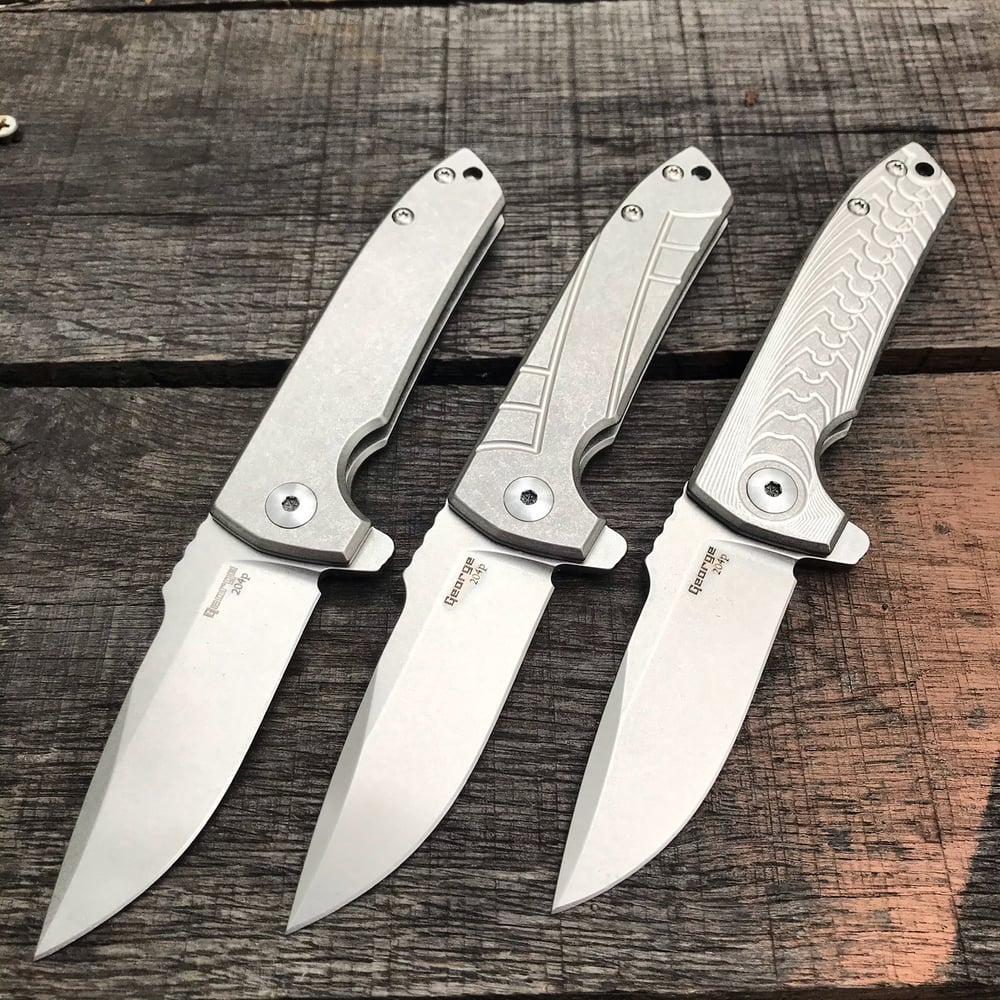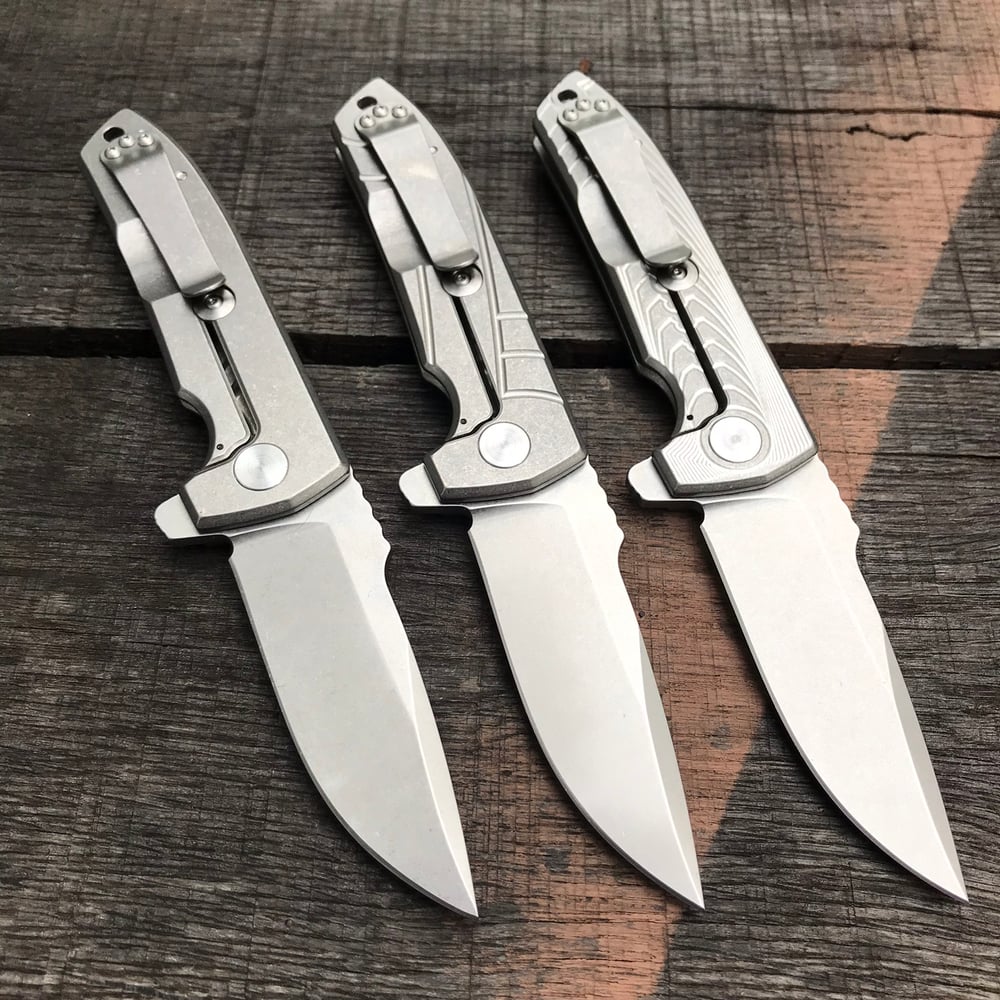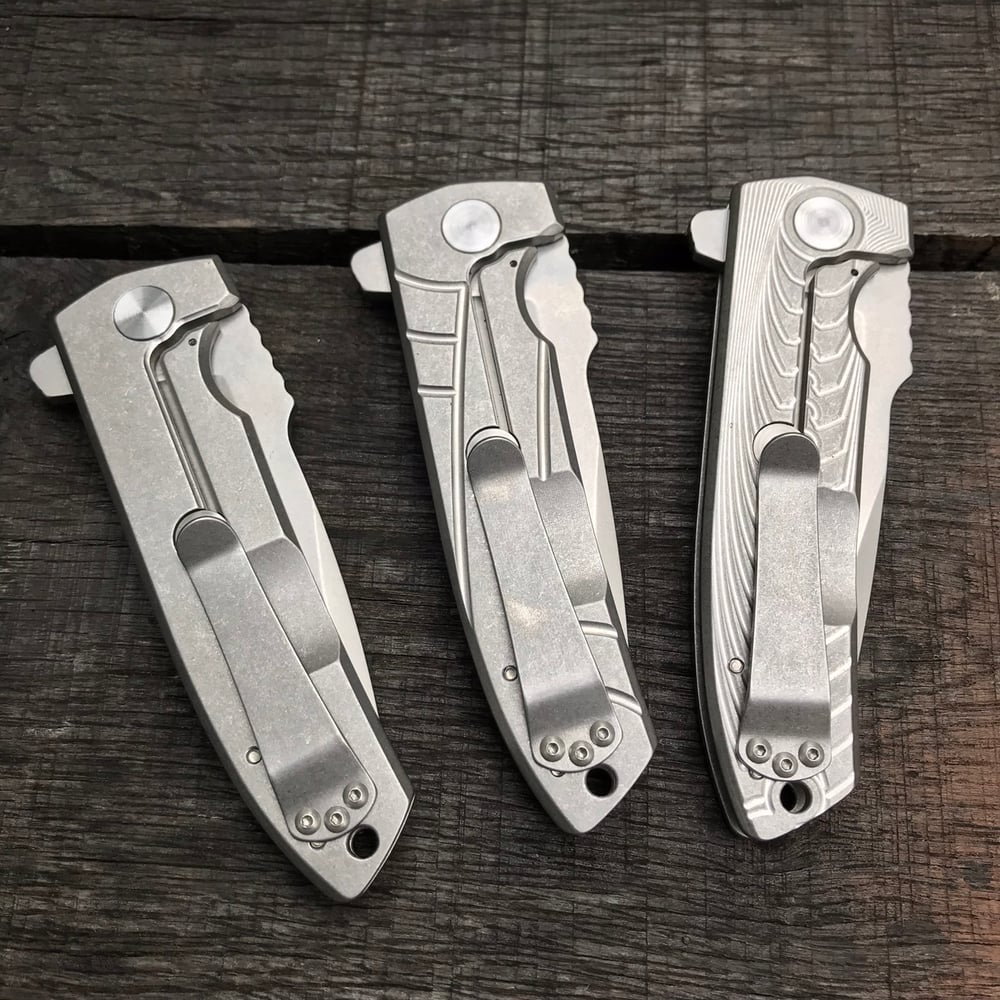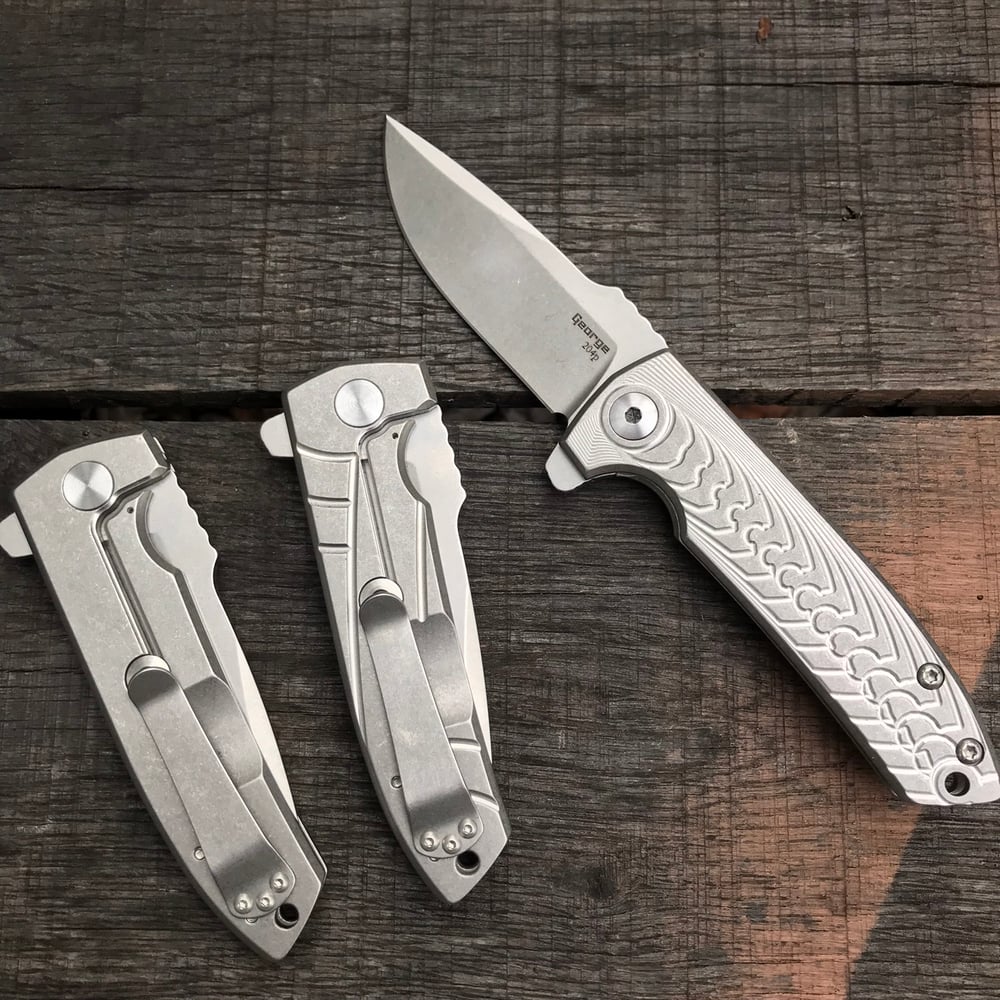 The ever in demand VECP, now a flipper!
These are basically the same as the V3 thumb openers with the exception of the flipper tab and the flippers run on caged bearings not washers. Oh and the non lock side is machined out on the inside to save a little weight.
The sides are further machined with texture, laser engraved or left smooth.
Specs
Blade steel - 204p @ 60rc
Blade thickness- .150"
Blade length - 3.45"
Closed length - 4.74
Handle, clip, standoffs all 6al4v titanium
I'm very pleased with the way these knives have come together, one of these is in my pocket right now! :)
No extra shipping charge in the USA. Overseas shipping will be at actual cost. I will refund and shipping overages. International shipping is at buyers risk, insurance is available to purchase. International shipping will be UPS unless other wise requested